Whitehand Cleaning Services
Post-Construction
Cleaning
Services
Congratulations! Your construction project is finally complete, and your new space is ready to shine. However, before you can fully enjoy the fruits of your labor, there's one essential task left – post-construction cleaning. This is where WhiteHand Service steps in to make your life easier and your space spotless.
With WhiteHand Service's post-construction cleaning, you can step into your freshly completed space with confidence, knowing that it's not only clean but also safe and inviting. Let us take care of the mess while you focus on enjoying the results of your hard work.
Contact WhiteHand Service today to schedule your post-construction cleaning and experience the difference that our expertise, professionalism, and dedication can make in your project's success. Your satisfaction is our top priority, and we look forward to exceeding your expectations.
Trained Professionals
Extensively trained cleaning professionals
Eco-Friendly Products
Eco-conscious safe, sustainable cleaning
Satisfaction Guarantee
Your satisfaction is our priority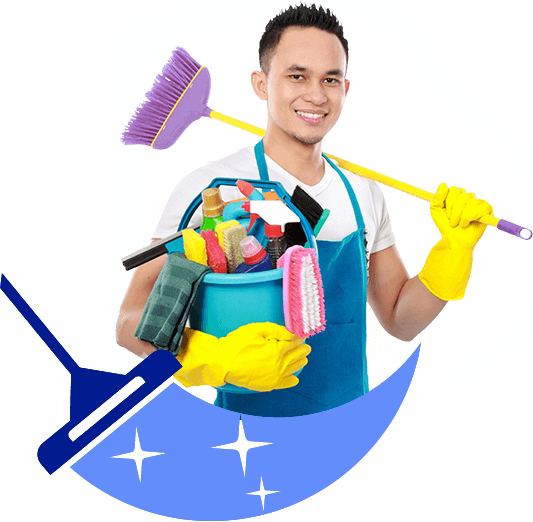 Post-Construction
Cleaning
Services
Expertise and Experience :WhiteHand Service brings a wealth of experience and expertise to every post-construction cleaning project. Our team understands the unique challenges that construction sites can present and knows how to tackle them efficiently and effectively.
Tailored Cleaning Plans :We recognize that no two construction projects are the same. That's why we work closely with our clients to develop customized cleaning plans that address their specific needs and requirements. Whether you have a small renovation or a large-scale construction project, we have the knowledge and resources to get the job done right.
Thorough Cleaning: Our team pays meticulous attention to detail. We don't just clean the surface; we go deep to remove dust, grime, and debris from every nook and cranny. From ceiling to floor, we ensure that your space is pristine and ready for use.
 Safety First: Safety is a top priority at WhiteHand Service. We follow strict safety protocols to protect our team members and your property during the cleaning process. We also use eco-friendly cleaning products to ensure that your space is not only clean but also environmentally responsible.
Timely Completion: We understand that time is of the essence when it comes to post-construction cleaning. Delays in occupancy can be costly, which is why we strive to complete our cleaning projects on time and within budget.
Customer Satisfaction : Our commitment to customer satisfaction is unwavering. We are not satisfied until you are thrilled with the results. Our team is always available to address any concerns or additional requests you may have.
Choose Whitehand Services for top notch cleaning solutions, in Bangalore.
Expert Cleaning Professionals
Start Booking with One Click, The Easy Way to Get Started
Discover customized cleaning solutions, for both commercial spaces. Transform your environment into a haven with the assistance of our team and cutting edge methods. Take a look at our range of services today. Redefine cleanliness, with our exceptional expertise.
You will learn more from our FAQ.
Follow our latest news and thoughts which focuses exclusively on design, art, vintage, and also work updates.